About me
My name is Denisa Herman. I was born in Brasov, a city in the Transylvania region of Romania. I am currenty based in Barcelona, Spain.
5 years ago
I was travelling somewhere in Europe with my guitar and a Cultural Studies degree in my pocket. I bumped into a web designer who saw I loved drawing and asked me for some illustrations. The rest is history.
Addicted to challenges
My illustration career rocketed when I started doing 100DaysChallenges. Every day I would make an illustration for 100 days straight. I finished 3 challenges until now (check them out on Insta). In 2020 I challenged myself to create 300 illustrations covering themes such as sports, culture, society, news, health and food.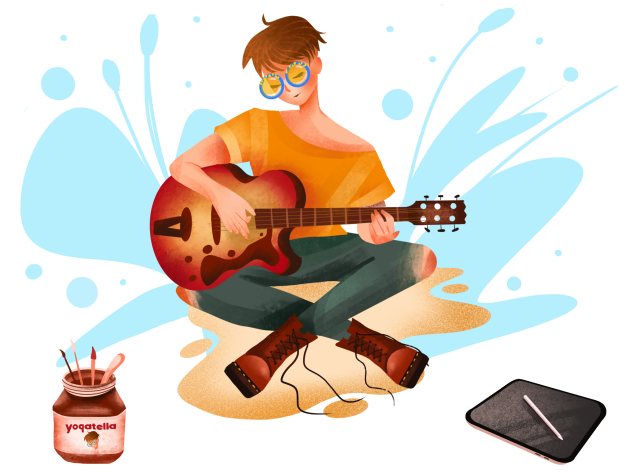 How I work
Fast and furious. This is how I work. Ha! Just kidding. I work like someone who loves what they are doing. You contact me, we discuss, I fall in love with your project and you have high hopes that I am the right creator for the job. And then it's up to me to stylishly surprise you.
What is Yogatella?
Derives from Yoga and Nutella, the struggle between healthy habits and guilty addictions. Finding a balance is quite the definition of Yogatella and this is what I apply to my work as well. Otherwise, something can end up too sweet or maybe too boring or too repetitive, or too, or too… Okay, now go ahead and scroll my work, hire me and we will leave happily ever after. Thanks!
---
Talks
Get in touch with me for talks and workshops