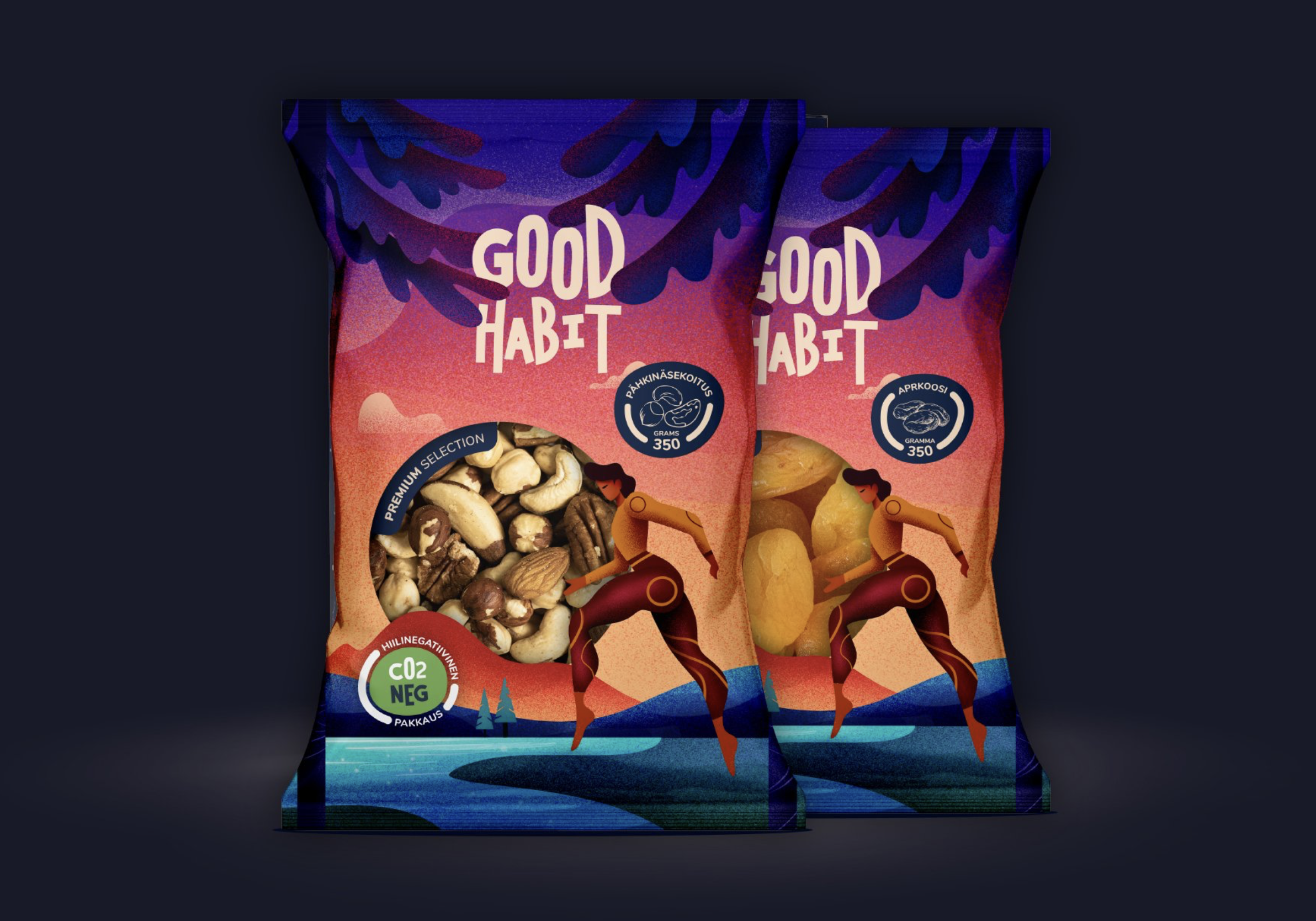 Illustrations, Package Design
Healthy Snacks Summer Edition
ClientGoodHabit

CategoryIllustrations, Package Design
About the Client and The Project
The Client: A Finnish company offering a variety of packaged nuts and dried fruits.
The Objective: To distinguish themselves from the competition by emphasizing the active lifestyle and health benefits of their products. They hope to appeal to customers seeking a healthier and more fit lifestyle through updated packaging and visual designs.
Targeting adults who appreciate nature, sports, yoga, and hiking, I recommended a visually stunning and elegant Finnish landscape as the backdrop for the packaging, with a dynamic athletic character at the forefront.
From Sketch to Final Result
The client had already provided me with the necessary dieline for their packaging, therefore I started the sketches right after the brief and research