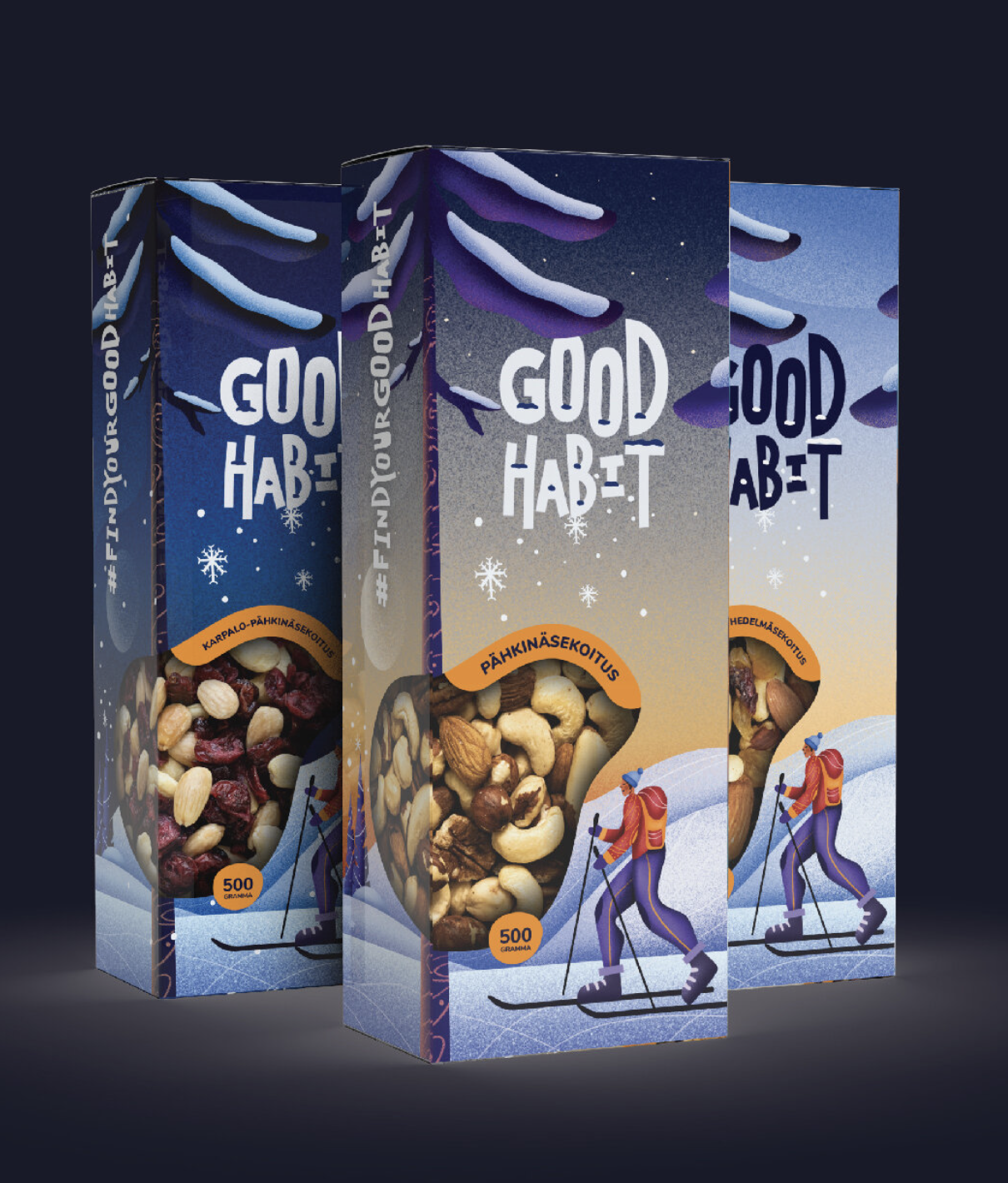 Illustrations, Package Design
Healthy Snacks
ClientGoodHabit

CategoryIllustrations, Package Design
About The Project
The client, GoodHabit, requested a trio of illustrations to complement their line of nuts, seeds, and dried fruit products. In response, I proposed the concept of a unified visual narrative, showcasing the three distinct periods of the day: sunrise, sunset, and night, representing the three types of healthy snacks.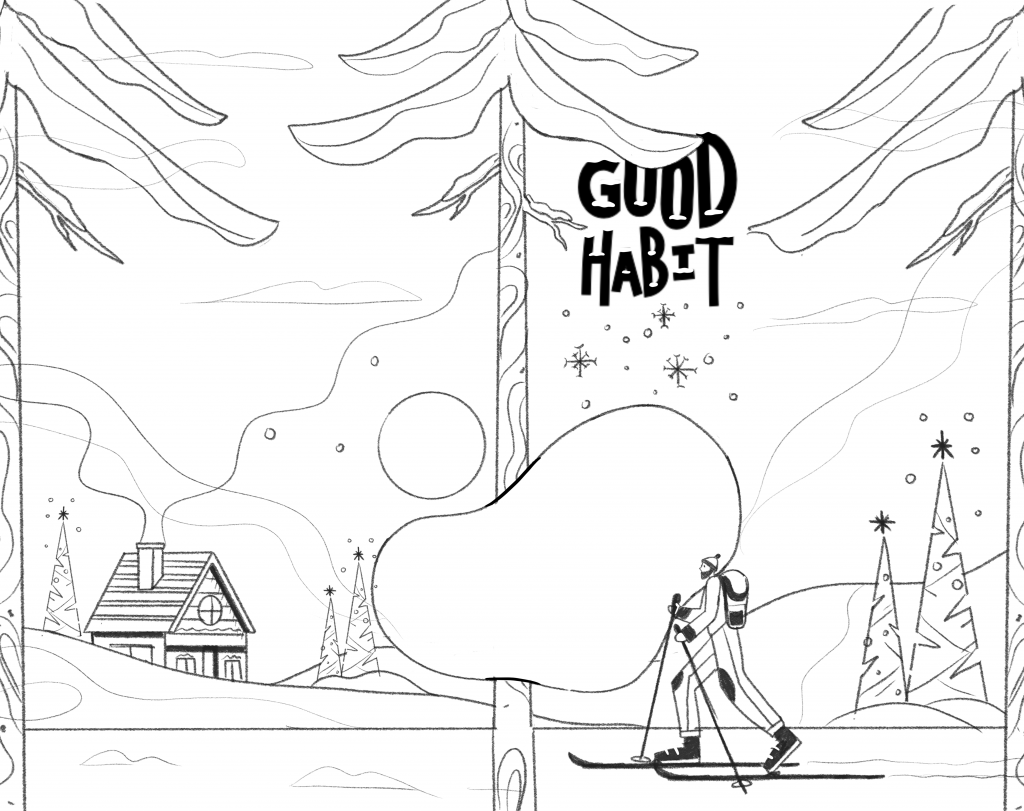 The Goal
The client wanted to find the gap between the current competitors by focusing more on the active lifestyle and health benefits that one can gain from eating their goods. Through the new packaging and visuals they wanted to achieve ones desire to be more fit and more healthy.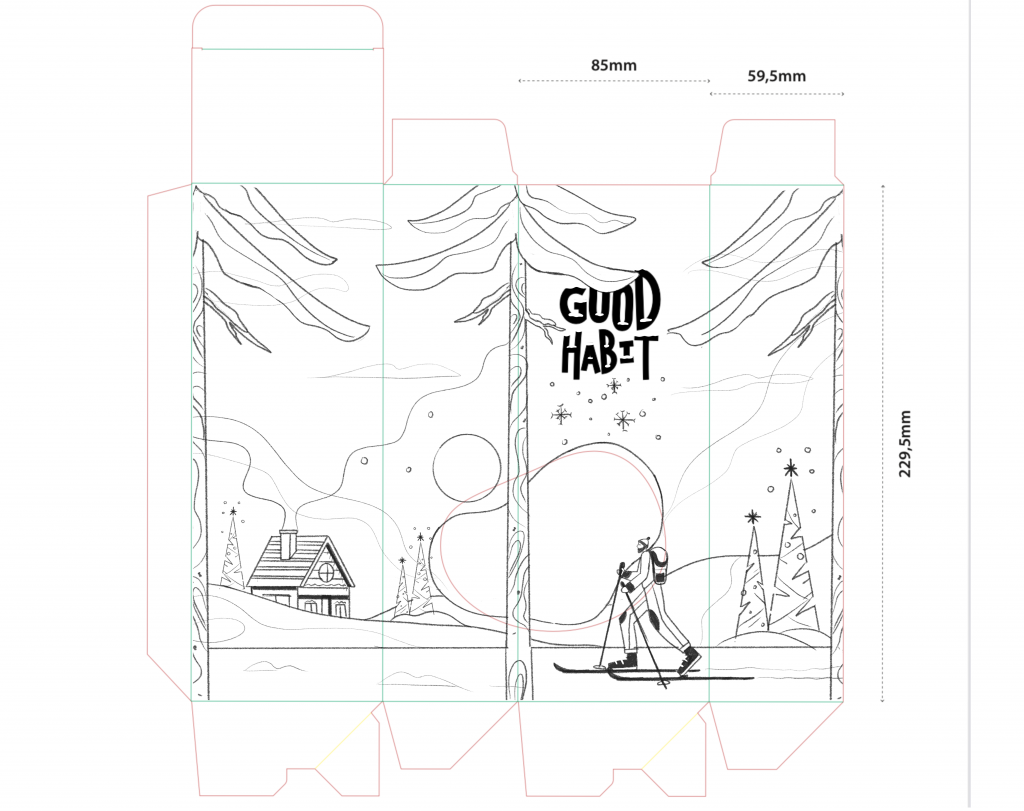 The Process
The client had already provided me with the necessary dieline for their packaging. Following an extensive research on the brand, its competitors, and relevant branding identities, I presented a proposal that incorporated elements specific to their target audience and origin. The proposal featured a depiction of a Finnish landscape, highlighting the client's roots, with a backcountry skier, symbolizing a typical healthy nut consumer, as the central focus.
The Final Results